"
A great way to increase professional knowledge and meet CPE requirements
"
Jerry Hoover (Jerry E. Hoover CPA)
"
CPAacademy.org is a highly useful service full of valuable resources that help CPAs earn CPE credit on our journey to CPA educational, career, and business success. Thank you, CPAacademy.org!
"
Ron, IL
"
Quality of content is excellent.
"
Steven, NY
"
This was my first CPE course with CPAacademy.org. I have been extremely pleased and impressed with the ease of registering (and unfortunately canceling due to a surprise meeting), the courses I see offered, response time to emails, and the whole overall experience. I plan to do more CPE with your group. Thank you!
"
Kimberly, WV
"
CPA academy has given me valuable learning experience with minimal cost. I really appreciate all you do and all the great programs you offer to our profession.
"
Sarah P, NC
"
CPAacademy always has high-quality webinars. Thank you!
"
Greg, CA
"
CPAacademy is a very professional organization, and they are very organized with their webinars.
"
Richard Mills (Richard R. Mills, CPA)
"
Great programs and well-qualified speakers
"
Thomas, NY
"
I loved that the slides were available for us to preview before the webinar started.
"
Miu Wong (LM Cohen & Company)
"
Website is very user friendly and loaded with resources
"
Jacqueline, TX
"
Appreciate the variety of timely topics that are available.
"
Henry Demlow (Selden Fox, Ltd.)
"
I like the diversity of classes provided and the emails detailing out what classes you have and when.
"
Kaylee Coleman (Urschel Laboratories Inc.)
"
This was my first webinar through CPAacademy.org. I'll definitely be attending more.
"
Margo Walz (XL Specialized Trailers)
"
I like that the seminars are convenient and work well with my schedule. Also being able to fit an hour in during the day for CE is much easier than a whole day.
"
Diane Cobb (Richard C Commons PA CPA)
"
I very much enjoy your webinars. They are short and full of good information and are very cost effective. I will continue to watch them.
"
Vicki, MO
"
I really appreciate the free sessions that enable me to keep up with federal laws and regulations.
"
CYNTHIA WILLIAMS (EZ TAX SERVICE)
"
I have just recently learned about CPA Academy from a fellow colleague. I really like all the different topics outside of just tax preparation that I can learn more about.
"
Mary Woollard (Woollard Accounting LLC)
"
Always great presenters
"
Carolyn, TX
"
Webinars are excellently organized. Keep up the good work. Being able to watch the recording again is very helpful.
"
Christine, CA
"
Informative, useful, interesting topics, readily accessible, digestible formats. Great job.
"
Mark Fenton (Internal Revenue Service)
"
Thought proking topics and instructors
"
Michael, PA
"
You guys make accessing the content I want very easy!
"
Ryan, TX
"
CPAacademy provides a really wide breadth of offerings. I am not a CPA but can definitely use this resource to learn more about accounting topics.
"
Tracy Scott (MarginEdge)
"
CPAacademy has really helped me to keep current in areas that enhance my abilities. I would recommend their programs to anyone who would like to keep up to date or get advance knowledge.
"
Anthony, MO
"
CPAacademy.org is providing a great service. The training enhances my ability to serve my clients better at very reasonable or no cost.
"
Curtis Wilson (Curtis Wilson)
"
CPAacademy.org has really helped to improve my understanding of taxes and tax laws.
"
Melissa, NM
"
Concise, great handouts for future reference, really like the one and two hour time frames.
"
Stephen, SC
"
A variety of courses that provides great educational details about accounting, finance, and tax industries.
"
Marissa Anthony (Horne)
"
Always Learning! The best resource I have come across with great presenters and learning opportunities.
"
Hammad Ahmad (Alkhorayef Group)
"
Easy access, relevant material, excellent presenters, free and more... simply life changing
"
JANET BAILEY (Bailey Taxes)
"
CPAacademy has always had great, knowledgable experts on the webinars. They bring home some things that you might miss when you are reading the standard by yourself.
"
Theresa, CO
"
I enjoy the broad listing of webinars. Also the quality of presenters and mediators are top notch.
"
Frank, AL
"
I like the fact that I get a lot of valuable information in your one-hour seminars. They're available on a daily basis so I can take as my time permits.
"
Jack, AL
"
I enjoy the variety of courses offered as well as the availability of courses daily.
"
Michelle Hayes (The Siegfried Group LLP)
"
I enjoy learning about relevant, current issues to get my CPE.
"
Rebecca, AZ
"
Love every course!
"
Ruth, CT
"
Great options for small business folks to keep up with the latest laws, planning and trends with the added benefit of being free and available online.
"
Heidi, TX
"
CPAacademy is my favorite CE provider! Thank you! Having two professional certifications as an EA and a CPP, there is no way I could afford to keep both going and have to pay the massive fees that some online webinars charge. Thank you for making it possible to keep my EA up to date while I work mainly in payroll taxation now as a CPP.
"
Michael Drayer (Berkadia)
"
Every time I take courses through CPAacademy.org I feel that I am getting the best information possible. All of the instructors are knowledgeable and have a level of presentation that keeps me interested while helping me to gain the necessary tools of my profession to better help my clients while keeping me safe.
"
Scarlett, TN
"
The whole process from identifying webinars, registering, evaluations, obtaining certificates is intuitive, easy, and efficient. The variety of webinars offered and quality of the presenters is outstanding.
"
chuck pabst (True Manufacturing Company, Inc.)
"
Can do CPE when I have the time instead of on someone else's schedule.
"
Melanie Dugas (Hill N Dale Kentucky Inc.)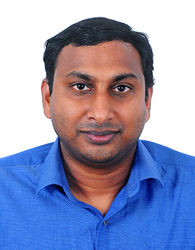 "
This is a great platform to learn new updates, especially related to U.S. taxes and related matters.
"
Paul Jose (Speridian Technologies)
"
I love CPA Academy webinars. I always learn something new, and I love that.
"
Karen, NC
"
CPAacademy provides an invaluable service to CPA's, internal auditors and others interested in the webinar topics. The CPE courses offered are interesting and varied. I retain much more from the one hour webinars than from full day CPE courses. Thank you!
"
Susan Gendzier (N/A)
"
CPE pretty much on demand. Lots of choices.
"
Rob Hoffman (BPMI)
"
Great place to get a variety of CPE.
"
Rob Hoffman (BPMI)
"
The software for CPAacademy CPE credit monitoring and course sign-ups are really top-notch! The ease of use makes it so much fun.
"
Shirley Shorter (Holodec Office Systems)
"
Thank you for Saturday webinars. They are very pleasant, and it takes a bit of pressure off from the workday.
"
Richard, NJ
"
Love that so many topics are covered in a short, one-hour format—provides just enough information to know if additional research is warranted.
"
Pam, TX
"
Quick webinars that cover topics of interest without taking multiple hours out of your day.
"
Betty, FL
"
This is a fantastic program for a retired practitioner like me to stay abreast of changes in tax topics.
"
Anthony Russo (Northeastern University)
"
I love having a central area to constantly check for interesting CPE fields!
"
Cade O'Neill (Facta)
"
Love the variety of topics, the availability of free classes, and the ease of registering. Presenters are generally very knowledgeable, and the webinar platform works great.
"
Vanessa, CA
"
Thank you for your very professional informative topics. So needed in the professional business genre! Keep it up!
"
Lorna, OH
"
CPAacademy is a great educational source, and I have recommended it to all of my colleagues.
"
Dale, CA
"
Presenters are generally very good and knowledgeable.
"
Bob, GA
"
Thank you for all of the education you provide on your website and the ability to do archived seminars when I am unable to attend live. I appreciate it!
"
Penelope, OH
"
I like the variety of subjects as well as the option of live and recorded courses.
"
Paul, OH
"
CPAacademy makes it very easy to get my required CPE. Love this company
"
Natalie French (Self employed)
"
Your presenters are not only knowledgeable but share the information in an engaging manner.
"
Adriana Allen (GTBA)
"
It is my best option in obtaining CE.
"
Richard Hollander (R E Hollander, CPA)
"
CPAacademy offers a wide variety of topics with knowledgeable presenters.
"
Richard Mills (Richard R. Mills, CPA)
"
Quick one hour CPE fits in with my schedule so well!
"
Joli, TX
"
I have been doing CPA Academy classes online for many years. I enjoy the ease of being able to do them from my office and at a time that is convenient for me
"
Dorothy, MA
"
Loved the ease of signing up, watching the webinar, and getting good information. Thank you!
"
Jessica, IN
"
CPAacademy has provided a platform of quality CPE at reasonable cost. (Free courses are a blessing to we of the semi-retired time in our practice life.) The free courses help expand our knowledge base without "wasting" research dollars.
"
Richard, TX
"
It's very effective "bite-sized" CPE. I look forward to future sessions.
"
David, KY
"
As a student, I am happy to learn all the software for free and receive new accounting and tax knowledge.
"
Carlos, UT
"
Lots of very good CPE courses.
"
Alex Lim (Self)
"
Great webinars with excellent relatable topics.
"
Rhonda Carter (Prince George's County Public Schools)
"
I enjoy listening to free information I can use on my job.
"
Sieressa Woods (VA OIG)
"
I do truly enjoy getting all the updates on classes that I can take, and I appreciate that they are usually offered at more than one time. Sometimes work or life gets in the way, and I can't attend when I thought I could.
"
Kathy, NM
"
The wide range and quality of CPAacademy.org courses has become a "given" for me. This course introduced an international ethical area that I had not thought about for some time. Another fine CPAacademy.org presentation.
"
Mark Zahler (Mark Zahler)
"
Consistently provide great and very informative information.
"
Kimberly, GA
"
Overall experience with CPAacademy is superb. You always learn new applications and walk away with a plan of action.
"
Ashvin Ghoghari (Ashvin H Ghoghari)
"
I enjoy the ability to pick different times for classes.
"
Tracy McNally (Natalie R. Chaney, CPA)
"
Best place for continuing education for CPAs.
"
Armando L, PR
"
Easy and convenient free webinars to get in CPEs in a short amount of time.
"
Kathy Coogler (HR Block)
"
I love the variety of options for learning opportunities, as well as the on-demand format for attending at times convenient to my schedule.
"
Kandra Roden (9130 3498 1076 8136)
"
A tremendous resource for CPAs who require continuing education credit.
"
Harold, NY
"
My overall experience was a good one. It helped beyond my expectations.
"
Karen, PA
"
Your educational offers are very informative. I like the fact that your webinars offer courses in most every aspect of my career, from Practice Management to Taxation, to Specialized Knowledge, to Accounting and Auditing, to Other Categories, and finally to Ethics. I will continue to avail myself of your classes far into the future.
"
Kathleen, WV
"
Free courses!
"
Anthony, GA
"
Very great website with tons of resources!
"
James Peng (Plante Moran)
"
Thank you for having free courses!
"
Mary, IL
"
The opportunity to take a self-study ethical class was a great idea. I would love to have more of these classes available for self-study.
"
Loretta, GA
"
Great class again offered through CPAacademy. Always on top of current information you need to know.
"
Fred, CA
"
I recommend CPA academy.org to many colleagues and I know at least two who started attending your webinars.
"
Zakieh, MD
"
A good variety of topics and great content in the presentation
"
Martha, NH
"
CPAacademy.org is very convenient and gives me plenty of options and times for CPE courses
"
Matthew, MO
"
Great Job! Keep it coming. I'm learning so much new information to help me deal with the IRS and satisfy my customers.
"
Sylvester, OH
"
There are a variety of courses available at convenient times. Self study courses are as good as the live sessions.
"
Emily Lucas (Wake County)
"
Excellent classes and great instructors
"
jennifer, CA
"
Great webinars on so many topics is why I enjoy CPA Academy. No need to hunt for interesting and relevant learning opportunities elsewhere.
"
Kathleen, PA
"
I was bound to find an interesting topic; there were so many choices.
"
Kathleen, WV
"
Free quality CPE! Thank you! I also enjoy the 1hr classes. Sometimes there is just no time for multi-hour or day-long seminars.
"
Tatyana, CA
"
I like that there are many topics to choose from and that I have the ability to take classes at times that are most convenient to me.
"
Vickie, VA
"
Good variety of courses in manageable one-hour increments.
"
Teresa, AL
"
I enjoy the short free cpe webinars as a way to get in "small bites" of cpe credit.
"
Genia, NC
"
I'm so thankful for these free opportunities to continue learning and growing as it fits into my schedule!
"
Liana Guinn (Dallas International University)
"
I like the ability to pull my annual courses at any time!
"
Margaret Boehm (Margaret W. Boehm, CPA)
"
You have a top-notch team that puts out the webinars. I have acquired a lot of information on various subjects during the various webinars I have taken.
"
Richard Mills (Richard R. Mills, CPA)
"
User-friendly site with many courses covering current situations. Overall a great organization!
"
Zia, FL
"
CPAacademy.org is very convenient. I appreciate the opportunity to get CPE credit through this organization.
"
Marla Chambers (Buckingham Financial Group)
"
CPAacademy.org is a committed team of professionals dispensing top-notch service to the accounting community.
"
Tim, IL
"
The breadth of topics is fantastic.
"
Mandy, PA
"
The platform provides a variety of subjects plus quick turnaround for CPE credit.
"
Len, PA
"
Learning something new in this ever-changing environment with new technologies and constant demand for improvement as the world faces new challenges every day.
"
Tina Moy (Student)
"
I love the variety of classes offered by CPAacademy.org; I can find a training on basically any topic that I am interested in. And so many of the classes offered are completely free!
"
Nora Dzurko (U.S. Bank)
"
Great webinars, free CPE, easy, convenience, and variety! Wonderful site!
"
Suzanne, PA
"
I enjoy the small amount of time these webinars take. It is sometimes difficult to set aside an entire day
"
Elena, NY
"
I enjoy having the opportunity to do out-of-the-box CPE.
"
Kaitlynn Sardam (Morrison Street Capital)
"
Timely topics, convenient times, plus ease of registration.
"
Elaine Schnier (RCS Innovations)
"
I love CPA Academy. Webinars are on point and relatively short timewise which makes it easy to fit into my busy days.
"
Vidalia, MA
"
This is my first self-study CPE, and I find it is easier to do with my hectic schedule. I still like the live seminars, but there is definitely an advantage when self study CPE webinars are offered.
"
Melinda, CO
"
I love that I can take quick, flexible courses to gain additional knowledge that helps me in my tax practice.
"
Rushelli, CA
"
Free CPE in wide variety of topics & skills.
"
John Allen (VDWR)
"
The classes are excellent and the instructors are very good.
"
BARBARA, PA
"
You do a great job. You offer free cpe that is interesting and / or pertinent. Thanks very much.
"
Virginia, MI
"
You have made the attendance / participation procedures very straightforward, and it's easy to participate! Much appreciated! I tell a lot of people about CPA Academy.
"
Annetta Whiteley (Jospeh Conrad Tax Solutions)
"
Very pleased with your service and seminars. Very helpful and insightful!
"
Bruce, FL
"
I love all of the different topics offered!
"
April Lewis (JP Morgan Chase)
"
I really like the variety of the content available and the quality of the presentations.
"
James Grossman (PA Public School Employees' Retirement System)
"
It is wonderful to be able to access quality CPE training in my own time frame.
"
Bethany, TX
"
Always interesting topics and a great way to get updates and learn about new technologies and topics.
"
MARGARET, DE
"
Thank you CPA Academy for connecting us with great industry-related material.
"
Jacqueline, CA
"
I do enjoy the classes from CPAacademy. The speakers are knowledgeable and informative as they just don't stick to a script but give experiences.
"
Gracie Borbon (Gracie Borbon)
"
With CPAacademy, I get exposure to a variety of services and learning opportunities.
"
Pierre, GA
"
I enjoy the available options of course offerings.
"
Stephanie Higginbotham (Stephanie Higginbotham CPA, PLLC)
"
It is a great platform for both free and low-cost CE credits!
"
Morris, CT
"
The IRS seminars are always wonderful. They're authoritative (obviously) yet not overwhelming.
"
John, TX
"
Your courses are exceptional, thank you!
"
Tracey Boehm (Epand, Boyle & Co., Inc.)
"
The presenters are very knowledgeable in the webinars. They take what they know and break it down so we can understand it better.
"
Sherry Hopkins (Elle Tax Service)
"
CPAacademy.org provides timely tax and business information webinars that are well put together. I highly recommend that other CPA's and professionals consider joining.
"
RONALD, MN
"
CPAacademy.org presents programs that are relevant and current for accountants.
"
Marlene Simpson (AFYA, Inc.)
"
In all of the courses I have taken with CPAacademy the presenters give you ways to follow up in the future for questions. That is Awesome!!
"
Deborah Floyd (none at this time)
"
Small bites of continuous education...wonderful way to learn!!
"
KENNETH HALLER (kenneth m haller, cpa,pa)
"
CPAacademy is a great resource for learning and to get learning curve experience needed. I enjoy the knowledge sharing from the instructors or presenters on a variety of topics and practical issues. They really help me clarify or better understand a lot of issues in my current business practices. Also, the networking and teaching aspect of it is a very informative and dynamic way for easy learning and sharing work experiences.
"
Pierre, GA
"
I love CPAacademy presentations. The presenters provide useful knowledge and strategies from a practitioner's point of view.
"
James, PA
"
Great classes that are offered!!
"
Jermaine, NC
"
It's a great way to learn a lot in the comfort of home or office, and at the same time receive credits to satisfy license requirements without the struggle of a test. This is great.
"
GENEIVE, NY
"
Seminars are relevant and the site is easy to navigate.
"
Mary Scherer (Warady & Davis LLP)
"
I love having my CPE all in one place !
"
Denise, FL
"
I love that your offerings come to my email, and when I see something interesting and the time slot fits, I can easily sign up. I don't want to have to remember to log in to a website to see what is coming up. :) :) :)
"
Christine, CA
"
Thank you for providing online CPE with a variety of topics and times. It is so helpful!
"
Meaghan Hall (BNA CPAs & Advisors)
"
The courses are structured in an effective way, which allows the participants to get the most out of what's being presented.
"
Antonio Lagrenade (IRS)
"
I enjoy being able to hop on a webinar that is geared for what I need at a specific time. The courses generally provide concise, easy to follow content that covers the subject matter in a concise manner.
"
Wanda, FL
"
Continuously provides updated and relevant information in servicing clients in relation to all different types of tax matters.
"
Gary, NY
"
These webinars are extremely helpful in keeping up-to-date with all aspects of accounting and tax return preparation.
"
Richard Mills (Richard R. Mills, CPA)
"
These webinars are such a godsend. I love the idea that I can pick and choose the areas that I most need additional education on.
"
Sue, VA
"
I love the variety of webcasts available and the different days/times of the webcasts. It makes it very easy to achieve my CPE goal by working around my busy calendar.
"
Leslie, AL
"
Since I began participating in CPAacademy, I have enjoyed this learning format and the wealth of knowledge of the presenters. Kudos to Scott and all the staff who moderate and organize the schedule and the presentations.
"
James, MA
"
Enjoy the fact that there are diverse topics as well as a variety of classes. The presenters are very knowledgable.
"
San Juanita, TX
"
I enjoy the variety of topics and knowledgeable instructors you offer.
"
Mark, TN
"
Quick, concise and always available
"
Miles, MI
"
I appreciate very much the courses CPAacademy has put together and enjoyed each and every CPE class I have attended.
"
Peter Lam (PLAM PLLC)
"
CPAacademy is a great source of relevant information about numerous topics. They provide access to vendors which are experts in their field in short webinars which fit my time schedule.
"
Gregory, FL
"
I like the vetting of the programs - generally all interesting without being a sales setup for accounting or advisor products. Keep it up!
"
Paul, OH
"
To be able to get these high quality learning sessions along with the associated CPE, usually for no cost, is amazing! Thanks!
"
James, TX
"
You are my primary education provider. The free option allows me to take classes that I would not usually spend money to learn. This gives me an opportunity to expand my education and even my practice in a way that I would not think to do.
"
Stephany, FL
"
I greatly appreciate the accessibility to free CPE courses! They are relevant to the job & each presenter seems very knowledgeable in the topic of each course. Sign-up is very easy as well as getting into the Webinars.
"
Justine, VA
"
I love it! I've been using CPAacademy.org for most of my cpe for 10 years!
"
Annie, WV
"
The platform is easy to access and there are so many learning options and they are brief but informative,
"
Lana Leslie (DTKH Group Holdings Ltd.)
"
Instructors are very knowledgeable and it's been an easy process to sign-up for classes especially using the calendar section.
"
Joy Llanes (JP Morgan Chase Bank NA)
"
Free CPE is always a good thing, but I also like the short live-webinar classes which I can squeeze into my regular work day.
"
Diane Culler (Diane L Culler CPA)
"
Great courses that fit my needs
"
Nikki, UT
"
I love the variety of topics and flexibility to schedule as needed. But most important, I love that you provide great quality courses FOR FREE!
"
Kimberly, DC
"
Glad to be the course options have broadened. I stopped using this for a couple of years but I'm back and pleased to see some new stuff.
"
Heather, TX
"
CPAacademy puts great CPE content together!
"
Homan Ryu (Cohen, Hoenigmann & Badolato, CPA's P.C.)
"
CPAacademy offers an extensive variety of topics, conveniently scheduled throughout the year. It's easy to sign up and participate. One of the best deals of all time!
"
Reg, NV
"
You have a variety of topics of interest and the courses always have very good presenters.
"
Marsha, WA
"
I love the broad selection of webinars.
"
Barbara, CA
"
Courses CPAacademy offers are very relevant, practical and can be put into practice right away unlike many of those offered by big CPA firms. My time is well spent. Thank you!
"
Nobi, TX
"
Very good topics to daily needs of clients. We use the classes and information to compliment our knowledge in all accounting areas. Please keep up the good work of continuing education.
"
Raymond Dechant (Dechant, Unruh & Thomas Inc)
"
I enjoy the vast array of topics to choose from. I look forward every week to searching through the different topics for something relevant for my area.
"
Danielle, FL
"
There's such a plethora of speakers and presentations on your website that it can be difficult to make a choice! So far, I've been pleased with the webcasts I've selected. They've been informative, with useful handouts, and the speakers have lived up to their reputation.
"
Nancy Tani (Retire Secure Financial Planning, LLC)
"
Many options to choose. Great selection of topics.
"
Gulsevil, ON
"
I appreciate the opportunities offered by CPAacademy for CPE. The courses are typically flexible, and I can spontaneously get an hour in here or there—most often at a very modest fee or even free!
"
Gina, NC
"
CPA Academy provides different topics in a well rounded manner.
"
Cheryl Tolver (H&R Block)